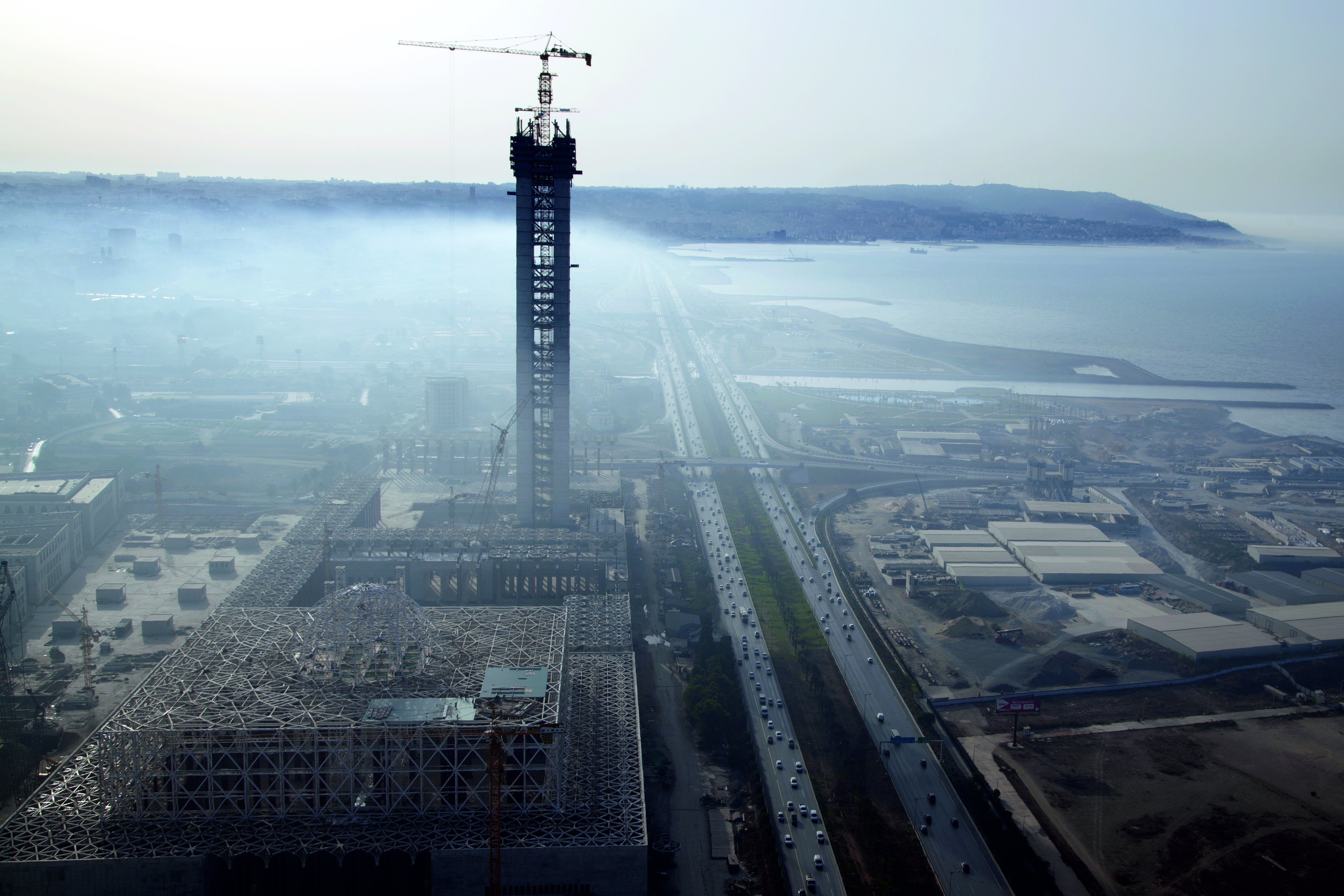 Great Mosque Algiers nominated for Engineering Construction Award 2022
[Berlin, 22.11.2022] The Great Mosque of Algiers, designed by KREBS+KIEFER together with KSP Engel, has been nominated for the prestigious Ernst&Sohn Engineering Award 2022. The structural design of the world's third largest mosque provided by KREBS+KIEFER Ingenieure responds in a special way to the high seismicity on site and the durability requirements for the new national monument of Algeria.
With the Great Mosque of Algiers, the jury honored a project in which it was possible to "elegantly reconcile the high aesthetic demands with the technical requirements in terms of earthquake safety". KREBS+KIEFER Ingenieure GmbH in Karlsruhe was responsible for the complete planning of the various building structures of the mosque complex under the general planning of KSP Engel and KREBS+KIEFER International. The 265m high minaret is the tallest in the world and also the tallest building in Africa. The prayer hall, which can hold up to 32,000 believers, was completely seismically isolated due to the extreme earthquake risk.
For 35 years now, the traditional construction publisher Ernst&Sohn has been awarding prizes every two years for outstanding achievements in structural engineering. The Engineering Construction Award 2022 is thus one of the oldest and most prestigious awards of its kind in the German-speaking world. From a total of 32 submissions of international projects, the 7-member expert jury selected a shortlist of 5 projects. The winner will be determined in a further jury meeting in January 2022.
DOWNLOAD BROCHURE GREAT MOSQUE OF ALGIERS (german)
---
Related Links