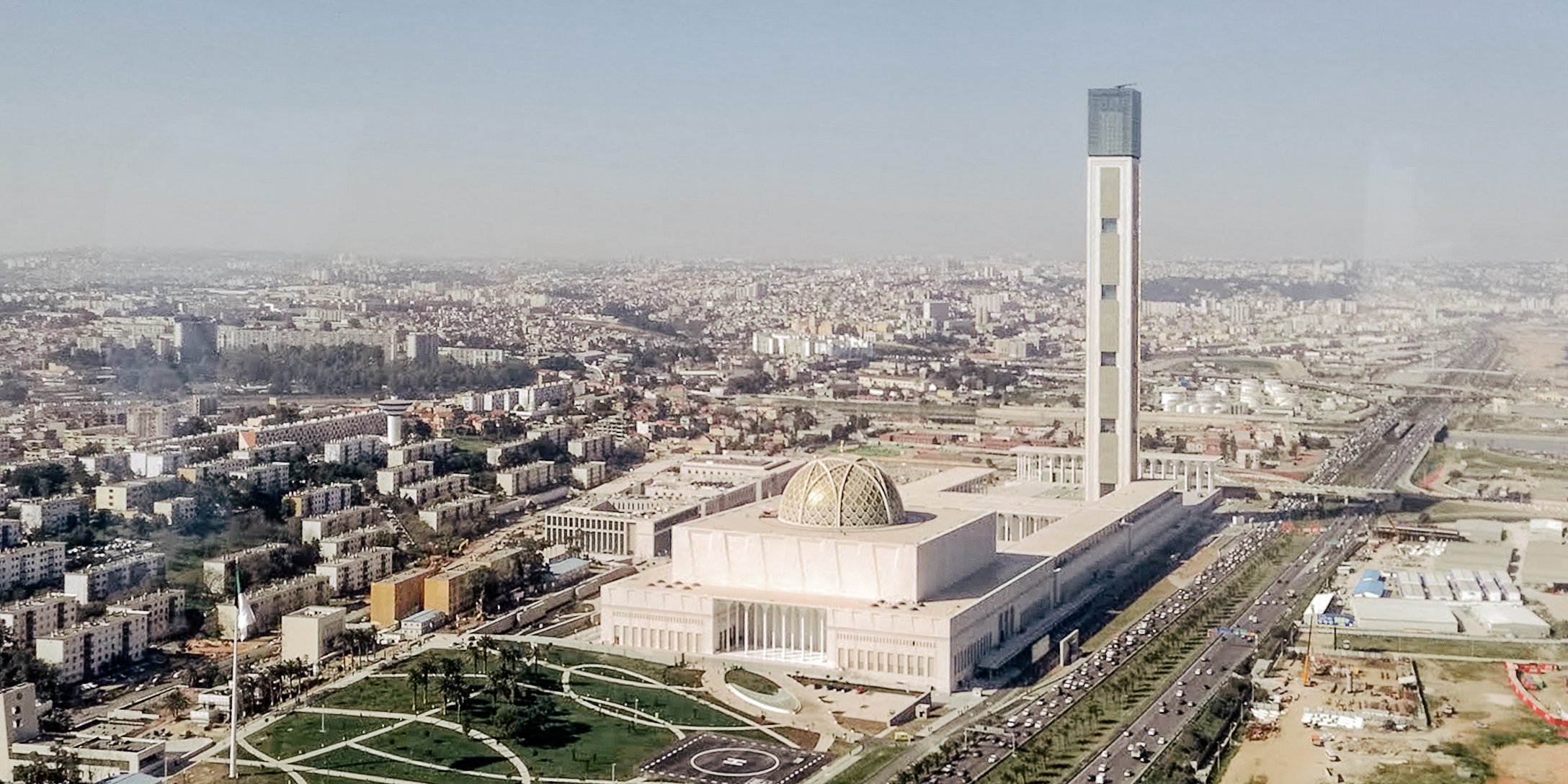 Award for the Great Mosque of Algiers at the Engineering Construction Prize 2022
[Berlin, 24.01.2022] The engineering services provided by KREBS+KIEFER for the Great Mosque of Algiers were awarded at the renowned Ernst & Sohn Engineering Construction Prize 2022. The monumental cultural building for up to 120,000 visitors is the third largest mosque worldwide. In particular, the planning approach to the extreme requirements resulting from the earthquake hazard and the interdisciplinary nature of the construction project were recognized.
The prize, which has been awarded every two years for 35 years by the long-established Bau-Fachverlag publishing house, honors outstanding achievements in structural engineering in order to raise public awareness of the work of civil engineers and their commitment to building culture. After 2017 and 2019, KREBS+KIEFER was able to qualify for the third time in the awards.
The 7-member expert jury highlighted within the project: "The design authors have succeeded in elegantly reconciling the high aesthetic demands with the technical requirements in terms of loads to be applied and durability."
Within the general planning of KSP ENGEL and KREBS+KIEFER International, KREBS+KIEFER Ingenieure GmbH in Karlsruhe was responsible for the complete structural design and execution supervision of the various buildings of the mosque complex. The 265m high minaret is the tallest in the world and also the tallest building in Africa. The prayer hall, which can hold up to 32,000 worshippers and is covered by a dome, was completely seismically isolated due to the extreme earthquake risk.
KREBS+KIEFER would like to thank all cooperation partners for the good cooperation in the project and their contribution to the success.
DOWNLOAD BROCHURE GREAT MOSQUE OF ALGIERS (german)
---
Related Links