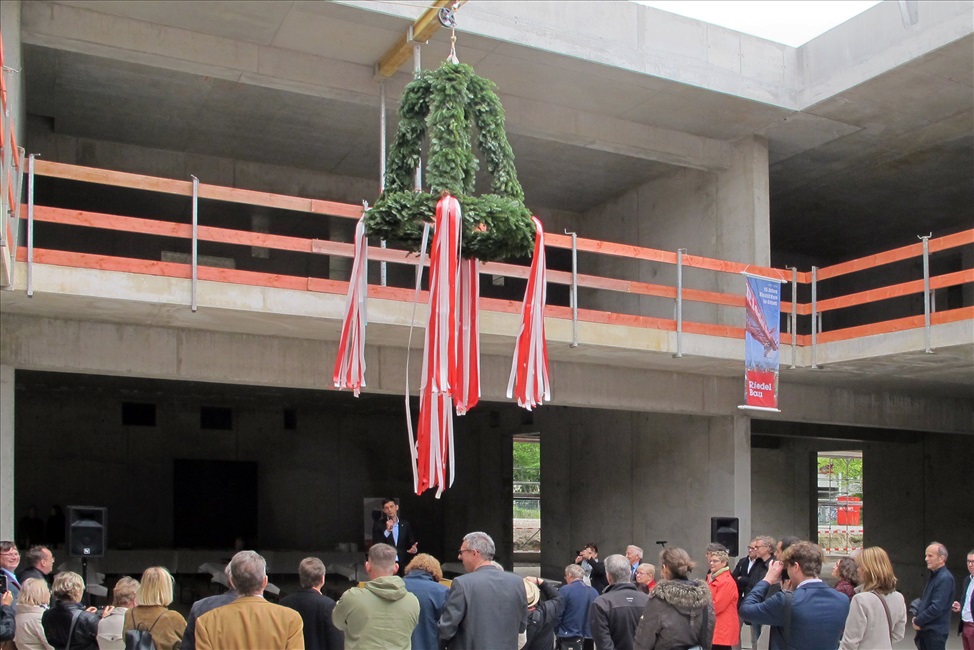 New building Leonardo da Vinci Grammar School: Topping out ceremony on 05/09/2019
In Christoph-Ruden-Straße in Berlin-Neukölln, the new school building for the Leonardo da Vinci grammar school is under construction. Traditionally, the topping-out ceremony with speech and topping-out wreath was celebrated to complete the shell of the building.
The progress of the construction work, visible to everyone, is also a testimony to the structural design services provided by KREBS+KIEFER. During guided tours of the building, pupils of the 9th grade, teachers and numerous other guests were able to see for themselves the future-oriented room concepts.
The modernity of the school with the grouping of the classrooms into clusters is characterized by the spacious entrance hall. This central room will be the daily meeting point in the school and will also be used as an assembly hall for events with all 850 pupils.