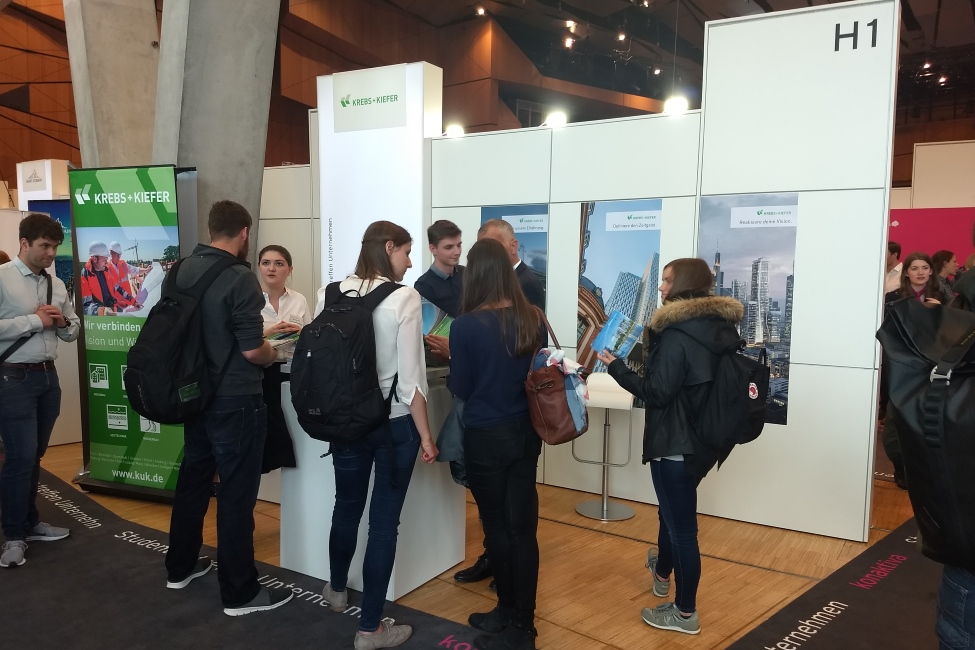 KREBS+KIEFER on konaktiva in Darmstadt
From 07-09 May 2019 the fair konaktiva once again welcomed exhibitors from various sectors and a large number of visitors to the congress center darmstadtium in Darmstadt.
On the second day our company appeared at stand H1 of the regionally popular corporate contact fair. We met many interesting people, held promising discussions and provided information about KREBS+KIEFER. Our experts from the departments of construction management (Dr.-Ing. Fabian Ruhl, Ms Katharina Wolf), preventive fire protection (Claudia Spies), building construction (Werner Kisthardt, Adrian Klöppinger, Lena Nuhn), communication & marketing (Julia Anderson, Johannes Behne) and traffic facilities (David Bekale) answered complex and specific questions about the extensive field of activity of KREBS+KIEFER.
We would like to thank the numerous visitors, the organizer and our team and look forward to the next konaktiva.