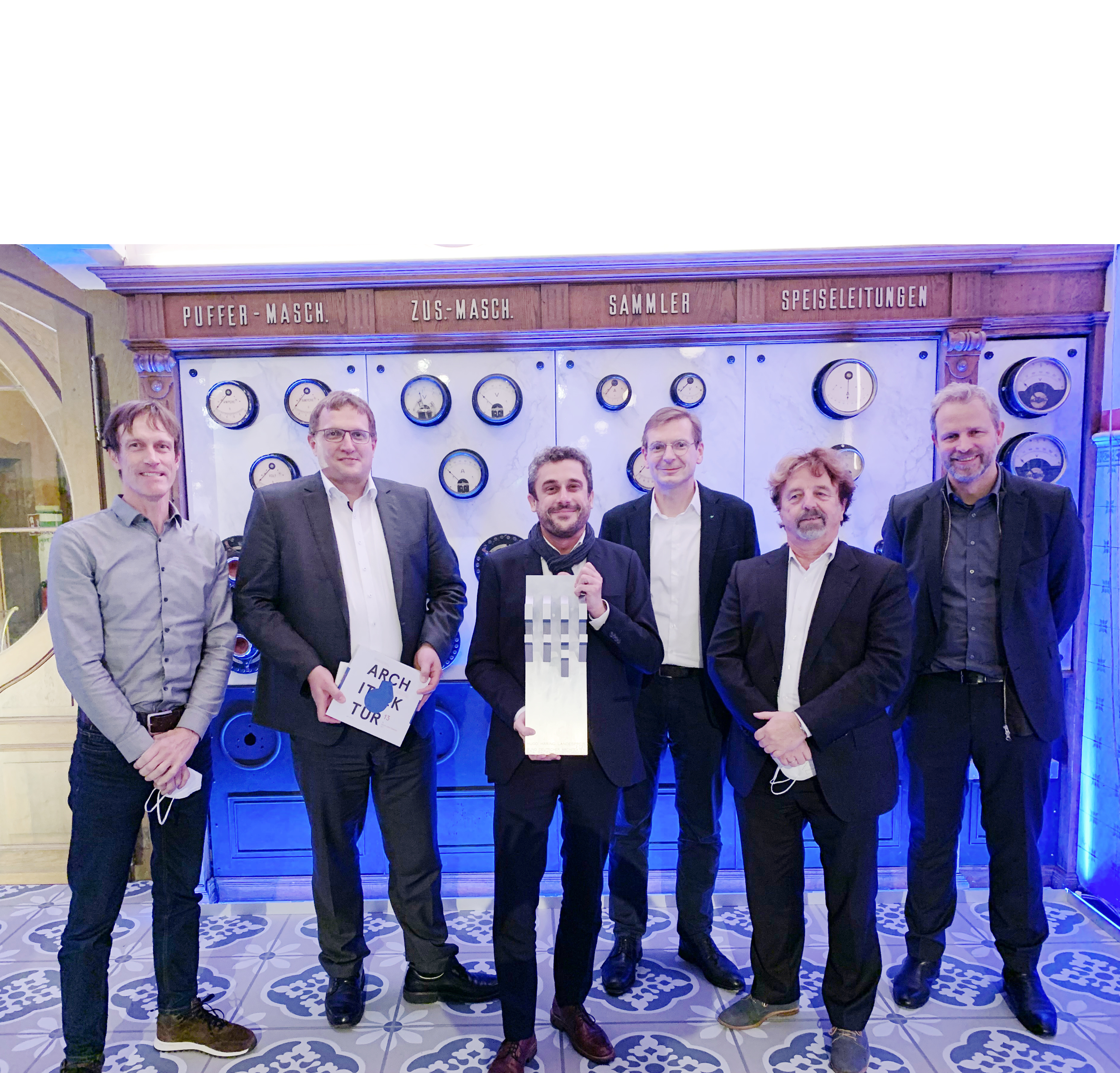 Kienlesberg Bridge awarded Hugo-Häring-Landespreis 2021
[Baden-Baden, Nov. 19, 2021] The Kienlesberg Bridge in Ulm receives the prestigious Hugo Häring State Prize (Hugo-Häring-Landespreis) 2021 of the Association of German Architects (Bund Deutscher Architekten) BDA. After several engineering prizes, the outstanding architecture of the bridge is also honored with this award.
Together with Knight Architects from Great Britain, KREBS+KIEFER Ingenieure in Karlsruhe is responsible for the design of the engineering structure on behalf of the Ulm public utility company. Since the Hugo Häring State Prize traditionally honors mainly buildings, the very rare recognition of a bridge underlines not only its engineering achievement, which has already been awarded the German Engineering Award 2020, but also its high design quality.
The award jury emphasized, "The Kienlesberg Bridge in Ulm impressively demonstrates that bridges can be much more than mobility spaces," highlighting that, "Far too rarely does such a functional charge of the engineering structure bridge succeed, and the collaboration between engineers and architects on the Kienlesberg Bridge will hopefully set an example for the future."
At the award ceremony in the historic E-Werk in Baden-Baden, Ministerialrat Martin Rist from the Ministry of State Development and Housing recalled the "triad of building" of the Roman architectural theorist Vitruvius, consisting of functionality, building quality and impression. This combination distinguishes the prize winners.
The Association of German Architects BDA Baden-Württemberg has been awarding the Hugo Häring Prize for exemplary buildings in Baden-Württemberg to clients and architects for their joint work every 3 years since 1969. In 2020, 130 awards were made from a total of 679 submissions by the BDA local groups, from which the jury has now selected the ten best buildings statewide.
KREBS+KIEFER warmly congratulates Knight Architects and the city of Ulm on the state award and is pleased about the successful cooperation!
---
Related Links