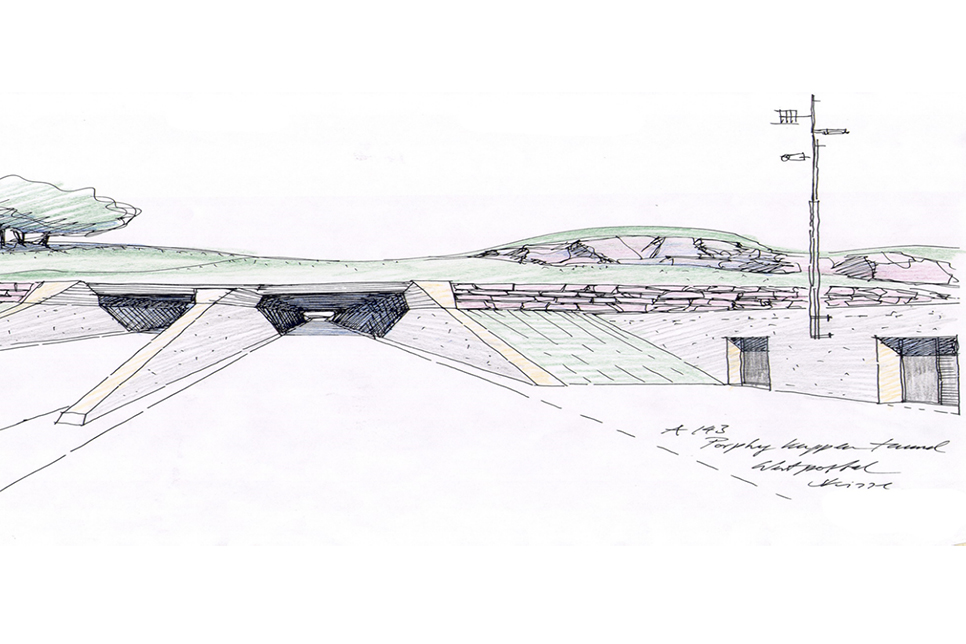 Halle western bypass: A 143 motorway to be continued
The Federal Administrative Court dismissed the last remaining appeal against the planning approval decision for the Halle (Saale) western bypass and decided that construction of the A 143 federal motorway can continue.
The main point of contention had been the impact of the motorway on the FFH area "Porphyry Dome Landscape" northwest of Halle.
Apart from the fragmentation effect by the motorway, the main issue here is the nitrogen depositions caused by traffic on the areas of priority habitat types, i.e. habitats that are particularly threatened throughout Europe.
The FFH area will be under-crossed by the tunnel under the porphyry domes. The tunnel design was prepared by KREBS+KIEFER in close cooperation with the ventilation and environmental planners.
By optimizing the location and length of the tunnel and using special ventilation technology, it was possible to prove that the additional nitrogen load caused by the project is below the limit of 0.3 kg per hectare and year.
There are now no more legal obstacles standing in the way of continuing planning and construction.