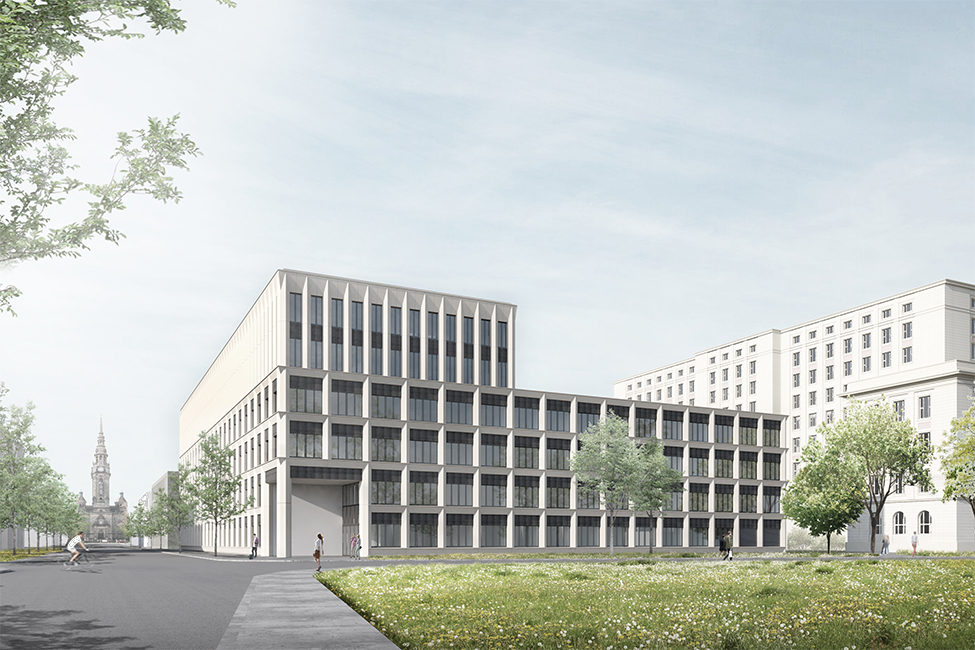 Ground-breaking ceremony for creation center at the Dresden University of technology and economy
On a former parking lot of the second largest university in Dresden, a new teaching and laboratory building will be erected until 2023. The L-shaped building with a usable area of 8200 m² not only provides an urbanistic accent, but is also considered a pilot project in sustainable construction in the university sector in Saxony.
The 4-story building, which will have additional two floors on the Andreas-Schubert-Straße, will serve as a building materials pilot plant for the study courses in concrete technology, geotechnics, traffic and hydraulic engineering, and at the same time it will provide space for PC pools, office workplaces and the workshops of the Faculty of Design.
The new building is intended to be a creation center for the regional economy, the sciences, the creative scene, but also for all students of the 38 degrees at the university. The university HTW would like to strengthen the founding culture and highlight Dresden as a location for innovation.
For this project, KREBS+KIEFER is providing the services of structural design in work phases 1 to 6 and the anticipated, verifiable calculation of the foundation suitable for execution.