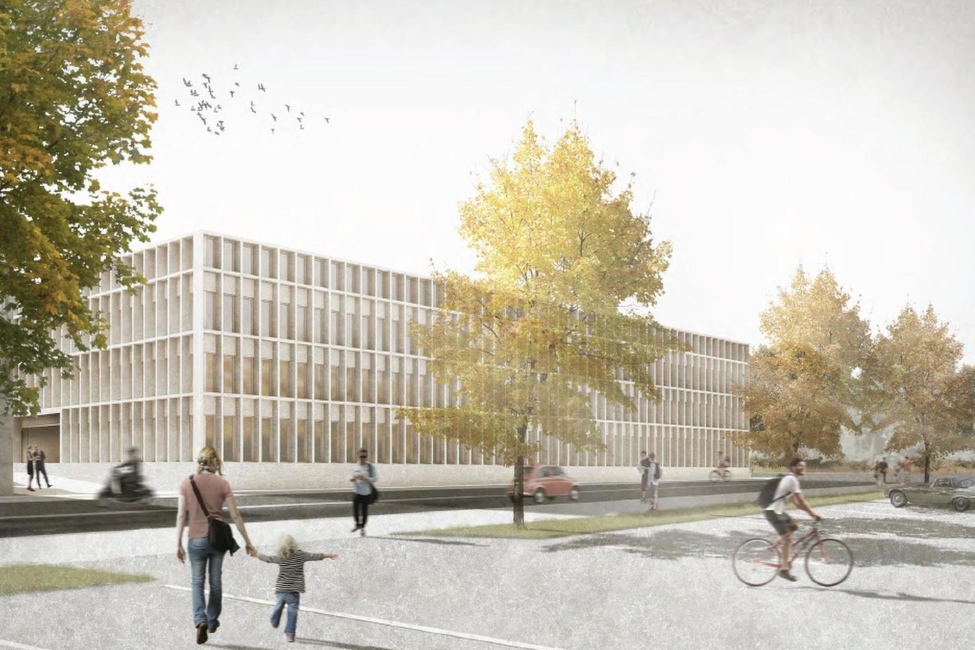 Foundation stone laid for the new Tuttlingen District Office
The laying of the foundation stone on April 17, 2019 for the extension of the District Office in Tuttlingen marked a decisive step towards the realization of the modern administration building. KREBS+KIEFER is responsible for the complete structural design as well as the building physics services for the office building, which is designed for 330 workplaces with underground parking.
Most of the now 13 branch offices of the district office will be merged with the extension building for the district authority. District Administrator Stefan Bär underlined the modernity of the building, with which one will enter "a new world of digital working". At the same time, the processes would be set up in a citizen-friendly manner, which is also reflected in the open building structure of the total building surface of around 8,450 m² with central atrium access.
When Beer Bembé Dellinger Architects designed the building, an innovative, space-saving solution was also chosen for the supporting structure. KREBS+KIEFER, in close coordination between structural design and building physics, developed a load-bearing but thermally decoupled façade made of prefabricated reinforced concrete elements, for which the finely structured architectural design with lots of natural shading was the obvious choice.
The move to the new premises is scheduled for early 2021.