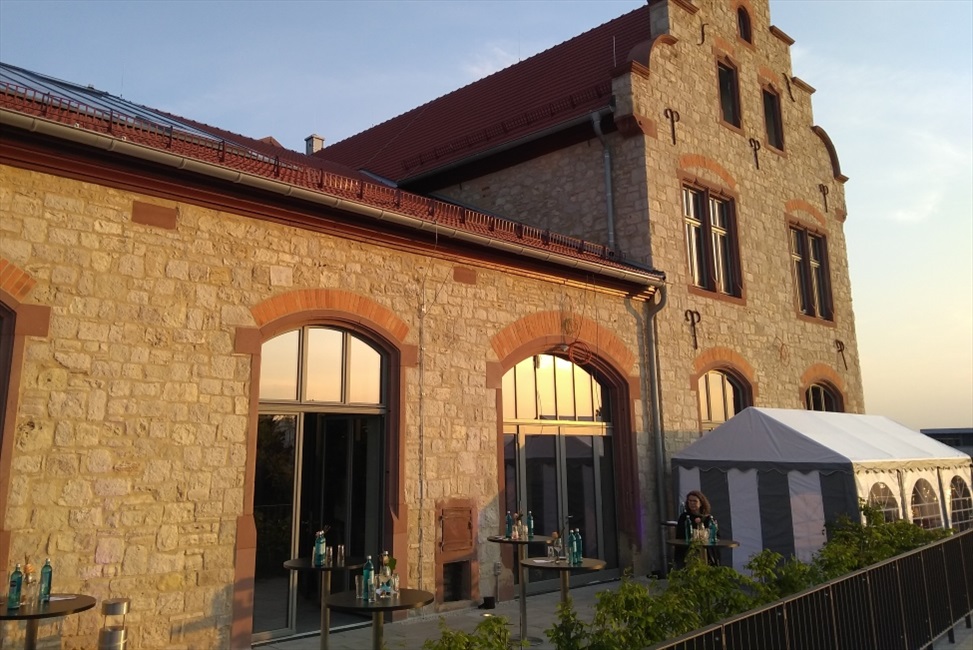 Festive opening of the winegrowers' cellar in Ingelheim am Rhein
On Friday the 17th of May 2019 the opening ceremony of the rebuilt and renovated winegrowers' cellar in Ingelheim am Rhein took place. Accompanied by live music, the invited guests could enjoy the atmosphere of the historical building in the best weather.
Built in 1904, the Winzerkeller is part of the cultural heritage of Ingelheim am Rhein and embodies a piece of the history of the red wine town. The listed building now houses a vinotheque, a restaurant, a tourist information office and event rooms in the vaulted cellars. The winegrowers' cellar thus becomes the central meeting point for both tourists and the citizens of Ingelheim.
The conversion and refurbishment work, which began in 2016, included numerous breakthroughs in the quarry stone walls and the extensions on the north and south sides of the building. The inner garden in the former wine press hall is protected by a glass roof and thus receives plenty of sunlight. In the west wing, a reinforced concrete ceiling was erected and the existing wooden structure was upgraded for reasons of noise protection.
KREBS+KIEFER provided the services of the constructive engineering inspection and the construction surveillance. We are delighted that the historic building will once again be hosting guests and shaping cultural events in the future.