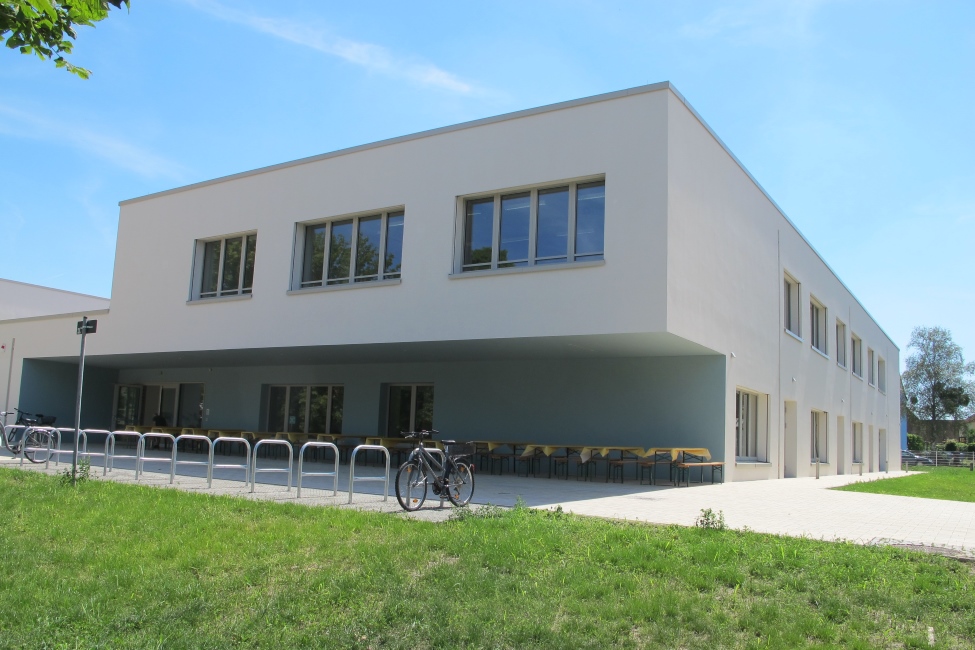 Extension of the Otto Lilienthal School in Wustermark
The completed new building at the Otto Lilienthal School, designed as a technical and after-school centre with a two-field sports hall, will enable the school to continue to develop as the number of pupils increases.
Eight spacious, bright rooms for the after-school care children have been created on the ground floor. On the upper floor are the departments for physics, biology, music, art, social sciences, a PC room and a teaching kitchen. All rooms are barrier-free.
The central location is the "Flexible Center" in the entrance area of the new school building. By means of mobile parting walls this space is divisible and allows for multifunctional use. The room-acoustic sound insulation measures planned and coordinated in detail enable a high quality of stay. Numerous guests were able to convince themselves of the value of this room for the first time on 06/18/2019 at the ceremonial opening, during the speeches of the mayor Holger Schreiber and the responsible architect Dominica Sander from the office Sander Hofrichter Planungsgesellschaft mbH as well as the musical performances of the primary school children.
The building is completed by the two-field sports hall with associated changing rooms, shower and WC rooms. Besides the school sports, the hall will also be available for leisure and club sports.
In addition to the structural design services, KREBS+KIEFER also successfully provided the building and room acoustics services.